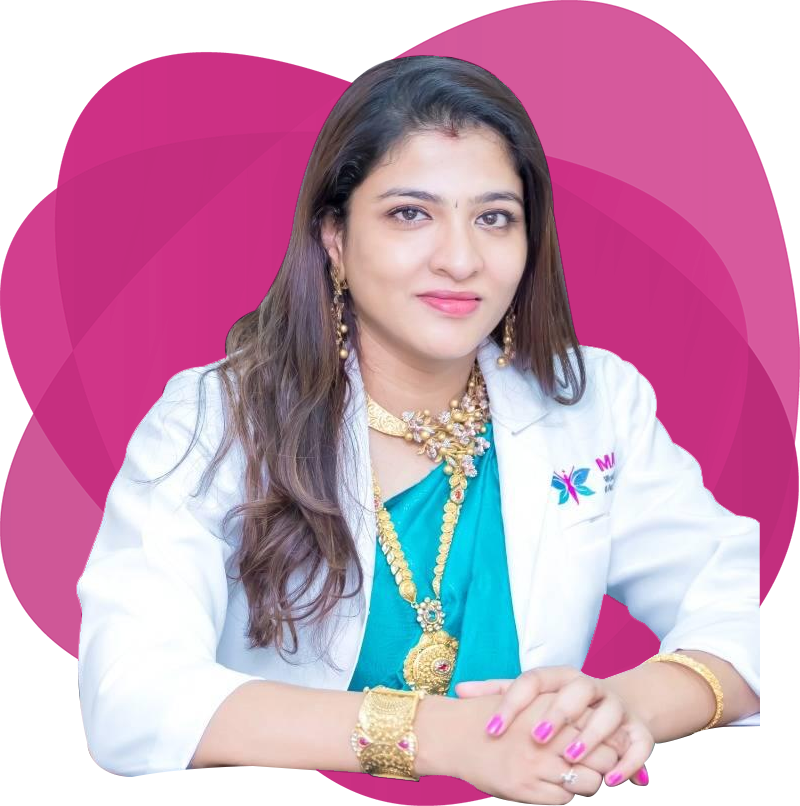 Dr. Inthu M acquired her masters in Obstetrics & Gynaecology in Sri Ramachandra Medical College & Research institute.

She has immense interest in health care of women and got specialised in almost all the branches in Obstetrics & Gynaecology. Name any health issues to the women right from paediatric gynaecology, adolescent gynaecology, high risk obstetric, ultrasound or fetal medicine, advanced infertility, embryology, general gynaecology, laparoscopy, hysteroscopy, robotic surgery, urogynaecology, gynaec oncology, menopause, contraception, medical termination of pregnancy or cosmetic gynaecology. 
𝐃𝐞𝐝𝐢𝐜𝐚𝐭𝐞𝐝 𝐓𝐨 𝐘𝐨𝐮𝐫 𝐇𝐞𝐚𝐥𝐭𝐡 𝐀𝐧𝐝 𝐒𝐚𝐟𝐞𝐭𝐲


𝐃𝐫. 𝐌.𝐈𝐧𝐭𝐡𝐮 𝐎𝐁/𝐆𝐘𝐍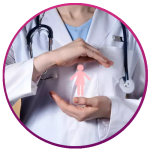 𝗗𝗘𝗗𝗜𝗖𝗔𝗧𝗜𝗢𝗡 & 𝗧𝗥𝗨𝗦𝗧
𝗗𝗿.𝗜𝗻𝘁𝗵𝘂.𝗠 𝗢𝗕/𝗚𝗬𝗡 𝗶𝘀 𝗰𝗼𝗺𝗺𝗶𝘁𝘁𝗲𝗱 𝘁𝗼 𝗽𝗿𝗼𝘃𝗶𝗱𝗶𝗻𝗴 𝘁𝗵𝗲 𝗵𝗶𝗴𝗵𝗲𝘀𝘁 𝗾𝘂𝗮𝗹𝗶𝘁𝘆 𝗰𝗮𝗿𝗲 𝘁𝗼 𝗮𝗹𝗹 𝗼𝗳 𝗼𝘂𝗿 𝗽𝗮𝘁𝗶𝗲𝗻𝘁𝘀 𝗶𝗻 𝗺𝗮𝗮𝘆𝗮 𝗴𝗿𝗼𝘂𝗽 𝗼𝗳 𝗵𝗼𝘀𝗽𝗶𝘁𝗮𝗹𝘀.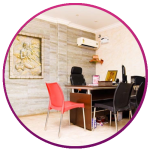 𝗔𝗗𝗩𝗔𝗡𝗖𝗘𝗗 𝗧𝗘𝗖𝗛𝗡𝗢𝗟𝗢𝗚𝗬
𝗖𝗼𝗺𝗳𝗼𝗿𝘁 𝗮𝗻𝗱 𝗾𝘂𝗮𝗹𝗶𝘁𝘆 𝗰𝗮𝗿𝗲 𝘄𝗶𝘁𝗵 𝘁𝗵𝗲 𝗯𝗲𝘀𝘁 𝗮𝗻𝗱 𝗹𝗮𝘁𝗲𝘀𝘁 𝗶𝗻 𝘁𝗲𝗰𝗵𝗻𝗼𝗹𝗼𝗴𝘆 𝗮𝗻𝗱 𝘁𝗿𝗲𝗮𝘁𝗺𝗲𝗻𝘁 𝗼𝗽𝘁𝗶𝗼𝗻𝘀..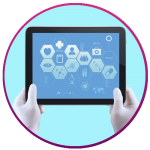 𝗦𝗧𝗥𝗘𝗔𝗠𝗟𝗜𝗡𝗘𝗗 𝗣𝗥𝗢𝗖𝗘𝗦𝗦
𝗪𝗲 𝗽𝗿𝗼𝗺𝗶𝘀𝗲 𝘁𝗼 𝗽𝗿𝗼𝘃𝗶𝗱𝗲 𝗮 𝗽𝗿𝗼𝗳𝗲𝘀𝘀𝗶𝗼𝗻𝗮𝗹 𝗮𝗻𝗱 𝗴𝗲𝗻𝘁𝗹𝗲 𝗮𝗽𝗽𝗿𝗼𝗮𝗰𝗵 𝘁𝗼 𝗽𝗮𝘁𝗶𝗲𝗻𝘁𝘀 𝗶𝗻 𝗼𝘂𝗿 𝗰𝗼𝗺𝗺𝘂𝗻𝗶𝘁𝘆.
𝐂𝐨𝐦𝐩𝐥𝐞𝐭𝐞 𝐒𝐞𝐫𝐯𝐢𝐜𝐞𝐬 𝐅𝐨𝐫 𝐖𝐨𝐦𝐞𝐧 𝐇𝐞𝐚𝐥𝐭𝐡 𝐂𝐚𝐫𝐞 𝐎𝐟 𝐀𝐥𝐥 𝐀𝐠𝐞𝐬
𝗔𝗻 𝗜𝗻𝗱𝗶𝘃𝗶𝗱𝘂𝗮𝗹𝗶𝘇𝗲𝗱 𝗔𝗽𝗽𝗿𝗼𝗮𝗰𝗵 𝗧𝗼 𝗢𝗕/𝗚𝗬𝗡
𝐃𝐫.𝐌.𝐈𝐧𝐭𝐡𝐮 𝐇𝐚𝐬 𝐓𝐨𝐮𝐜𝐡𝐞𝐝 𝐓𝐡𝐞 𝐋𝐢𝐯𝐞𝐬 𝐎𝐟 𝐏𝐚𝐭𝐢𝐞𝐧𝐭𝐬 & 𝐏𝐫𝐨𝐯𝐢𝐝𝐢𝐧𝐠 𝐂𝐚𝐫𝐞 𝐅𝐨𝐫 𝐀𝐥𝐥 𝐓𝐡𝐞 𝐖𝐨𝐦𝐞𝐧'𝐬 𝐈𝐧 𝐎𝐮𝐫 𝐂𝐨𝐦𝐦𝐮𝐧𝐢𝐭𝐲.

Medical Advices & Check-Ups




Emergency Help Available 24-7

Affordable Prices For All Patients

Medical Research Professionals

Quality Care For Every Patient
Client

Testimonials
Thank you so much for the caring treatment and everything. When we searching gynaecologist in madhavaram and gynecologist in redhills and hospitals near by this is the only hospital we found best for pregnancy care and the same.

The hospital and doctors are fullfilled our thoughts especially Dr. Inthu was taking at most care from very beginning and humble nature and knows how to interact with patients. Due to covid 19 we were unable to continue pregnancy care in between but continue in the last trimester and followed proper instruction of Dr. Inthu. Till final day of delivery they were very kindful and taking care of us during delivery time
Over all fully satisfied with Dr. Inthu Mam.
𝐈𝐲𝐚𝐩𝐩𝐚𝐧 𝐦𝐚𝐝𝐡𝐚𝐯𝐚𝐧
Dr Inthu.M is absolutely amazing Gynaecologist in chennai. She is well versed in her field of gynaecology.She Explains each and every thing needed to be known in such detailed and friendly way. Would recommend her million times to all those couples who have been trying to conceive for a long time. She is my lucky charm❤️
𝐒𝐚𝐤𝐭𝐡𝐢𝐯𝐞𝐥
I have seen Dr Inthu for my personal problem and I am very much satisfied with the same so I have been recommending my friends and family for her and all or happy with her consultation and the way she explains treatment. She is the best doctor in gynaecology and we can recommend her for all women's health problem invariably for all ages.
𝐌𝐚𝐡𝐢𝐫𝐚 𝐓𝐚𝐛𝐚𝐬𝐬𝐮𝐦
𝙸 𝚑𝚊𝚟𝚎 𝚜𝚎𝚎𝚗 𝙳𝚛 𝙸𝚗𝚝𝚑𝚞 𝚏𝚘𝚛 𝚖𝚢 𝚙𝚎𝚛𝚜𝚘𝚗𝚊𝚕 𝚙𝚛𝚘𝚋𝚕𝚎𝚖 𝚊𝚗𝚍 𝙸 𝚊𝚖 𝚟𝚎𝚛𝚢 𝚖𝚞𝚌𝚑 𝚜𝚊𝚝𝚒𝚜𝚏𝚒𝚎𝚍 𝚠𝚒𝚝𝚑 𝚝𝚑𝚎 𝚜𝚊𝚖𝚎 𝚜𝚘 𝙸 𝚑𝚊𝚟𝚎 𝚋𝚎𝚎𝚗 𝚛𝚎𝚌𝚘𝚖𝚖𝚎𝚗𝚍𝚒𝚗𝚐 𝚖𝚢 𝚏𝚛𝚒𝚎𝚗𝚍𝚜 𝚊𝚗𝚍 𝚏𝚊𝚖𝚒𝚕𝚢 𝚏𝚘𝚛 𝚑𝚎𝚛 𝚊𝚗𝚍 𝚊𝚕𝚕 𝚘𝚛 𝚑𝚊𝚙𝚙𝚢 𝚠𝚒𝚝𝚑 𝚑𝚎𝚛 𝚌𝚘𝚗𝚜𝚞𝚕𝚝𝚊𝚝𝚒𝚘𝚗 𝚊𝚗𝚍 𝚝𝚑𝚎 𝚠𝚊𝚢 𝚜𝚑𝚎 𝚎𝚡𝚙𝚕𝚊𝚒𝚗𝚜 𝚝𝚛𝚎𝚊𝚝𝚖𝚎𝚗𝚝. 𝚂𝚑𝚎 𝚒𝚜 𝚝𝚑𝚎 𝚋𝚎𝚜𝚝 𝚍𝚘𝚌𝚝𝚘𝚛 𝚒𝚗 𝚐𝚢𝚗𝚊𝚎𝚌𝚘𝚕𝚘𝚐𝚢 𝚊𝚗𝚍 𝚠𝚎 𝚌𝚊𝚗 𝚛𝚎𝚌𝚘𝚖𝚖𝚎𝚗𝚍 𝚑𝚎𝚛 𝚏𝚘𝚛 𝚊𝚕𝚕 𝚠𝚘𝚖𝚎𝚗'𝚜 𝚑𝚎𝚊𝚕𝚝𝚑 𝚙𝚛𝚘𝚋𝚕𝚎𝚖 𝚒𝚗𝚟𝚊𝚛𝚒𝚊𝚋𝚒𝚕𝚢 𝚏𝚘𝚛 𝚊𝚕𝚕 𝚊𝚐𝚎𝚜
𝐑𝐚𝐦𝐲𝐚